Hand Knit Dog Sweater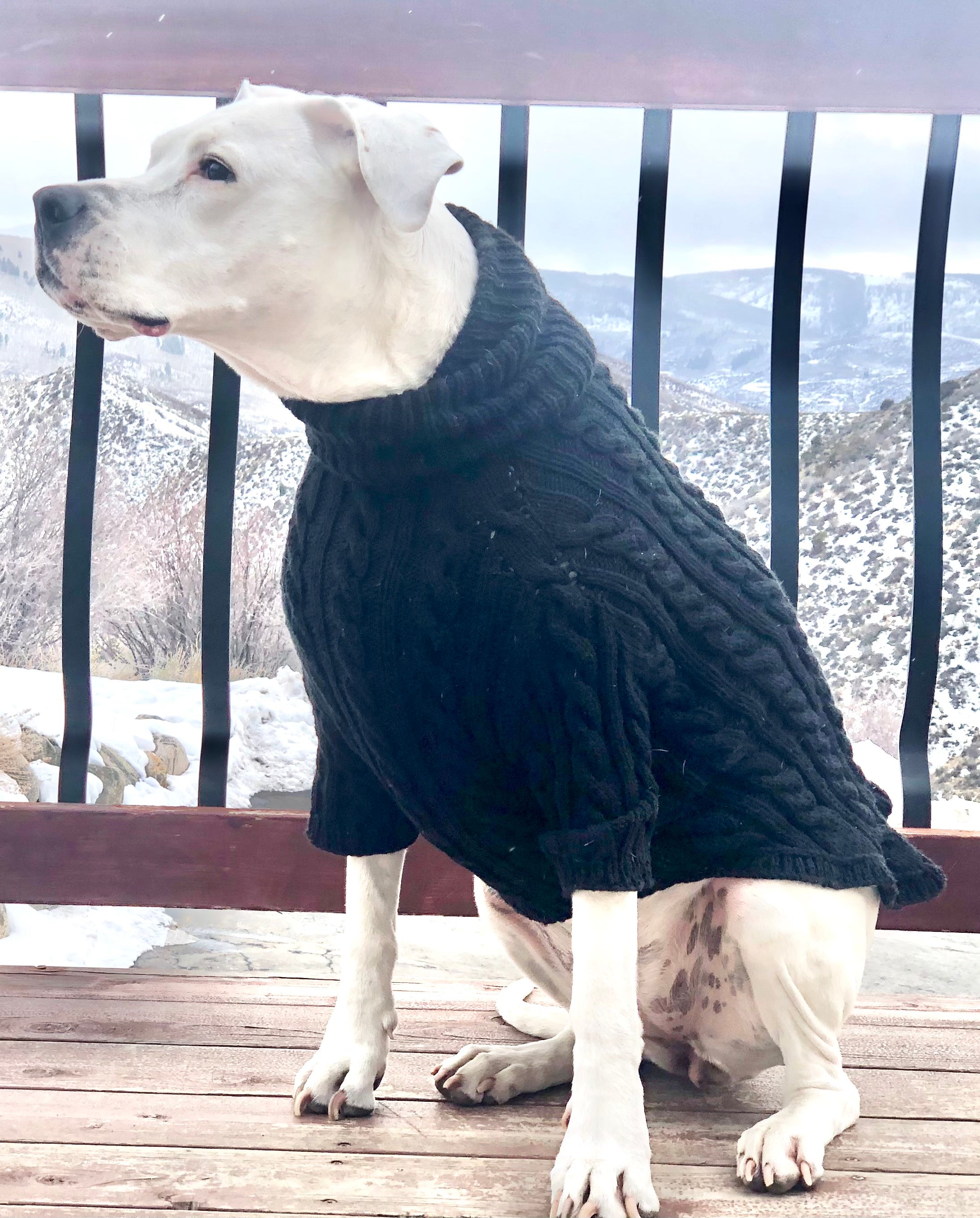 Hand Knit Dog Sweater
Designer: PawsitivityCo
 Entirely knit by hand, these stunning cable dog sweaters support a small and growing team of ladies in Colorado who knit exclusively for us. We are so proud to team up with these amazingly talented ladies who love to knit and to share this love with you and your pup. 
- 100% Hand Knit In Colorado
- 100% Vegan (Vegan Wool & Vegan Leather Pawsitivity Logo)
- All Over Cabling Allows For Additional Stretch / Increased Comfort / Freedom Of Movement 
- Machine Wash Low / Tumble Dry Low
 Due to the time intensive handwork associated with this item, please allow 1-2 weeks processing. Please email us at customerservice@spreadpawsitivity.com for custom size and custom color options. Custom orders generally take about 3 weeks and are not returnable.
SIZE CHART: