22K Gold Western Leash & Collar Set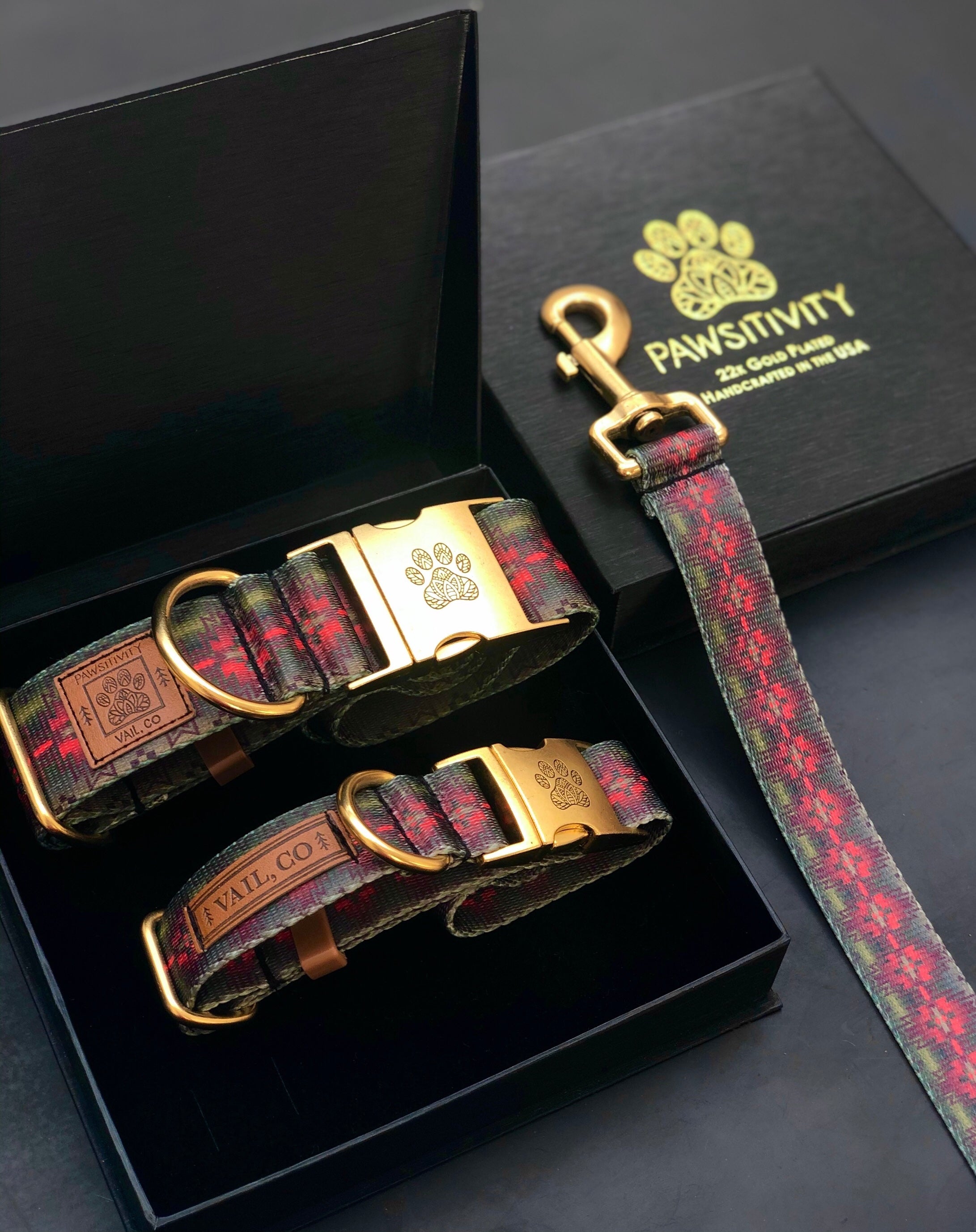 22K Gold Western Leash & Collar Set
Designer: PawsitivityCo
A one of a kind set for a one of a kind pup. Our 22K gold hardware is plated by a small jewelry plater in Rhode Island to ensure the most beautiful and durable finish on the market. Plated in small batches in real 22k gold, the buckles feature a sleek matte gold finish and a protective coating for added durability.
- Each Set Includes One Collar and Matching Leash. Comes Beautifully Boxed With Velvet Lined Pawsitivity 22K Gold Gift Box.
- 100% Made in the USA
- Size Small Set Features 5/8" Wide Collar, Medium & Large Sets Feature 1" Wide Collar and Size XL Set Features Statement 1.5" Collar
- Size Small Set Features 5/8" Wide 5 ft Leash, Medium/Large/XL Sets Feature 1" Wide 6ft Leash
- Please note photo shows "Vail" logo on medium size collar. Our tan "Pawsitivity" logo comes standard. 
- 100% Vegan Materials